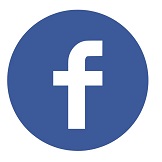 Send Real Flowers Through Facebook
Social Flowers lets Facebook friends send, request and receive real, florist delivered flowers. To send and receive flowers through Facebook, the recipient needs to be a Facebook friend that lives in the United States or Canada.
You can send flowers on Facebook for a birthay, anniversary, to wish a get well or for a number of reasons.
How It Works - Flower Delivery Through Facebook
The sender chooses and pays for flowers here at Social Flowers.
The sender receives a 'You've Got Flowers' link for their Facebook friend to accept flowers.
The sender sends their friend 'You've Got Flowers' link through a private direct, private message on Facebook.
The recipient clicks on the link and provides a delivery address, we deliver fresh flowers.
We keep the information of all parties private and secure with our 'Double Blind' system.
If the recipient does not accept, the sender does not pay for the flowers.
Request or Ask for Flowers on Facebook
Anyone can ask or request to receive flowers on Facebook from their friend network. Just mention on your Timeline or share to your Facebook news feed that you want to receive flowers. In that request, make sure you post a link to Social Flowers so that you can receive flowers safely.
That's it! Your friends or audidence will see your request and follow the link to Social Flowers. When they buy flowers and send you a "You've Got Flowers" link in a private message you'll know this worked.
Why A Direct Message on Facebook is Needed to Send the "You've Got Flowers Link"
A "You've Got Flowers" link allows your Facebook friend to enter the delivery address to receive the flowers. The "You've Got Flowers" link is sent by you to your Facebook friend through a direct message on Facebook or Facebook Messenger.
Anyone with a "You've Got Flowers" link can receive flowers so it's important to only send this link to the your friend privately in a direct message that only they will see. This means you can't post the link in a public comment, in Facebook Marketplace, or your Facebook News Feed.
We've been helping users send flowers through Facebook since 2007!
More on Sending Flowers Through Facebook and Social Networks