Bridging the Distance With Flowers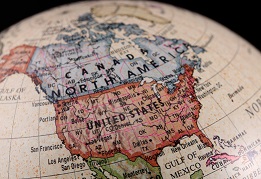 Being overseas and apart from friends and loved ones, we can't always be present for important moments. When we are not there, flowers can be present for us to provide joy, warmth, to show we care, and make us feel connected. 
But sending flowers from overseas is far from easy.
The Problems With Sending Flowers from Other Countries
Flower delivery to the United States and Canada from overseas is difficult because the information required to place an order is often unknown. For example:
We may not have a delivery address for the recipient. The format for a foreign address may also be unfamiliar to us.
What if we don't have their phone number and country code?
What timezone is the recipient in and when should the flowers be delivered?
If you are sending them to someone travelling, you might not know which hotel they are staying at.
Sending to a funeral home or hospital makes things even more challenging.
The Solution: A "You've Got Flowers" Link 
Social Flowers solves these problems by allowing the recipient to enter their delivery information.
The sender purchases flowers from overseas. The recipient receives a "You've Got Flowers" link through email, text, or social media and provides their delivery address and date and fresh flowers are hand-delivered by a local florist. 
The recipient can choose to send a message back to the sender to share their thoughts. 
If the recipient does not accept the flowers, the sender is not charged.
Sending the "You've Got Flowers"
If you have an email address or mobile number for the recipient, Social Flowers can contact the recipient and send them the "You've Got Flowers" link. 
You receive the link when placing an order and can send the recipient the link through a direct message on social media. Here are some platforms you can use: Whatsapp, Skype, Facebook, Twitter, LinkedIn, and Instagram.
Delivery Areas and Times
Social Flowers delivers anywhere in the United States and Canada. We make it easy to send flowers to a hospital, funeral home, any other business, or residence.
Same-day flower delivery is available if the recipient accepts flowers before 1 P.M. in their time zone. 
Currency and Billing
Orders to the United States are billed in U.S. dollars, orders to Canada are billed in Canadian dollars. Your credit card will apply the appropriate conversion to your order in your local currency.
Send Flowers to America From Anywhere 
Flowers can be sent from any country around the world. Here are some countries that can use our service.
Europe: England, Germany, France, Scotland, Ireland, Wales, Italy, Spain, Portugal, Austria, Norway, Sweden, Finland, Denmark, Belgium, The Netherlands
South America: Brazil, Colombia, Argentina, Peru, Venezuela, Chile, Ecuador 
Africa: Nigeria, South Africa, Kenya, Tanzania, Algeria, Morocco
Asia and Australia: India, Pakistan, Philippines, Japan, Sri Lanka, Indonesia, Bangladesh, South Korea, Vietnam, China, Russia, Turkey, Australia, New Zealand