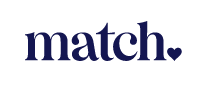 Social Flowers lets you send real, florist delivered flowers to your Match date. To send flowers through Match.com, your date needs to live in the United States or Canada.
Match.com and all dating sites can be noisy, busy and repetitive. It's too easy to be rejected or just go unnoticed. Sending flowers through eHarmony makes an impression, gets attention and shows you're truly interested.
Choose and pay for flowers here at Social Flowers.
You receive a "You've Got Flowers" link for your Match date.
You send your date the "You've Got Flowers" link through a private message on Match.com or the Match dating app.
Your date clicks on the link, provides a delivery address and we deliver fresh flowers.
Your information and you're date's information is kept private and secure
Anyone can ask or request to receive the gift of flowers on Match. Mention Social Flowers on your Match profile or mention it in a private message.
Your dates or potential matches can visit Social Flowers, pay for an arragement and send you a 'You've Got Flowers' link. Your provide a delivery address for the flowers and your personal information is not shared with the sender.
Spice up your dating life and make it pretty with fresh flowers delivered by a local florist.
A "You've Got Flowers" link allows your Match date to enter the delivery address to receive the flowers. The "You've Got Flowers" link is sent by you to your Match date in a direct message.
Anyone with a "You've Got Flowers" link can receive flowers so it's important to only send this link to the your date privately in a direct message that only they will see. This means you can't post the link on a profile or anywhere in public.
How we keep your information private and secure
Order today and surprise your Match date with a "You've Got Flowers Link" to show them you're truly interested!